SPACE
Philosophy
Gamelab encourages experimental game design and research in game development and game studies. The purpose of the Lab is to offer opportunities for experiments with games and different technologies to students and researchers and develop new pathways for games.
What we do
We do research in Game Mechanics, Artgames, Interface Design, Pervasive Games, Game Studies and Virtual Worlds. Our experimental gamelab has all kinds of electronic material and gadgets. Our Game Archive encompasses a large collection of historical videogame consoles, game computers and games. Our virtual worlds lab has an amazing open sim. We organize shows, festivals, talks and workshops in Switzerland and abroad.
Team Members
Beat Suter
René Bauer
Goran Saric
Chris Leisi
Larissa Wild
David Krummenacher
Mela Kocher
Hiloko Kato
AllStars (Worked for GameLab)
Max Moswitzer
Margarete Jahrmann
Livio Lunin
Philomena Schwab
Virtual Space
gamelab.ch; gamelab.zhdk.ch; gamezfestival.ch; imachina.zhdk.ch; "open sim"; ...
Real Space
The Gamelab takes up one room in the Toni Building of the University of the Arts Zurich. The room has 6 workstations and a small lounge for trying out new games on current consoles. But don't be surprised if we have the old stuff out because someone is trying to program a game for an antique console like the Atari 2600 or a 3D-game for the incredible Vectrex console.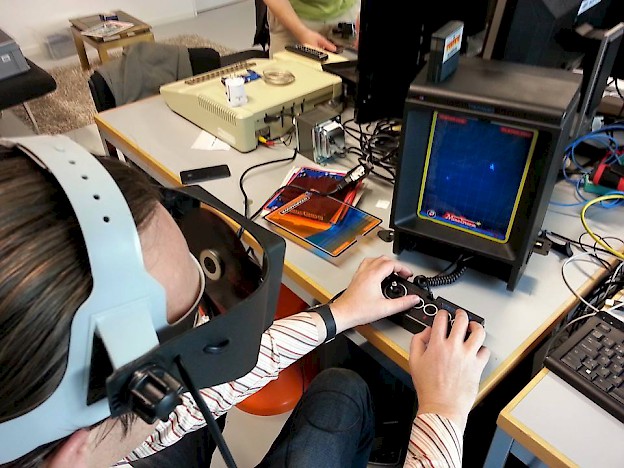 GameLab in Action! No, it is not Oculus Rift, ...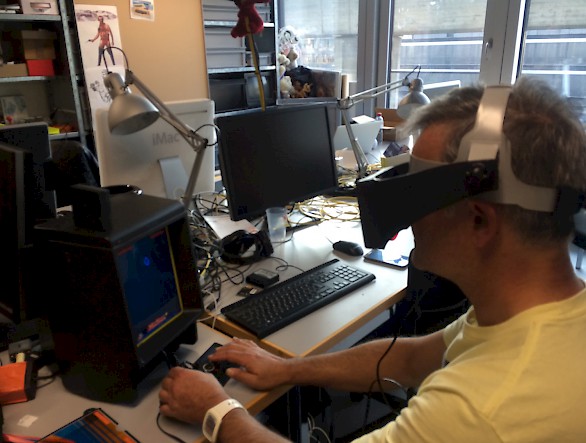 ... we are checking out the Virtual Reality goggles for the Vectrex from 1984!