GameZfestival 2018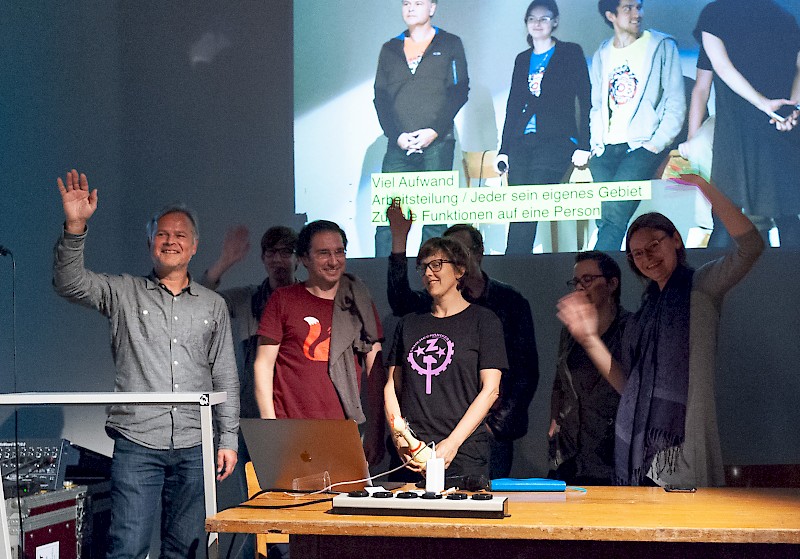 GameZfestival 6
GameZfestival
is back for its sixth and last edition with three days of talks, international guests, indie game studios, panel discussions, awards and an OpenMic. This year's topic is 'Postmortem' a logical conclusion after last year's 'Game Over'. The Festival's Highlights are Tarn Adams, developer of the famous Dwarf Fortress (USA), game designer, artist and author Mary Flanagan (USA) and more to come. Our conference track gameZ & ruleZ takes a closer look at storytelling as narrative mechanics. Festival and conference will be accompanied by a playable videogame exhibition and a video trailer of all Swiss games published this year.
Location: Zurich, Kunstraum Walcheturm Kanonengasse 20. Just off from Zurich mainstation (5').
Time: Friday, November 9, Saturday, November 10 and Sunday, November 11, 2018.
-------------------------------------------------------Goodbye-----------------------------------------------
POST-MORTEM GAMEZFESTIVAL 2013-2018
As in the years before, the GameZfestival with its sixth edition was a great success. The three days in november were packed with talks and events. The festival attracted numerous visitors and offered the game developer scene in Switzerland excellent opportunities to exchange ideas. And we think the community enjoyed all three days.
It is always good to stop an event on a high. That is what we do. This was the last GameZfestival. We enjoyed organizing the festival and setting up all its demanding parts. But times have changed, the game consumers fairs are now everywhere and absorb most of the attention and efforts. And the community has grown and should be able to organize similar events as well. The younger members of our team have been very active in the community and relentlessly work on their own projects, they don't have the time that is needed to continue this festival. And the Swiss indie games community now has plenty of meet-ups, testing nights and small (local) gatherings. This especially helps the young game designers finding an inspiring environment for their creative work.
FIND MORE ON OUR ...
Website: www.gamezfestival.ch