GameZ & RuleZ 2020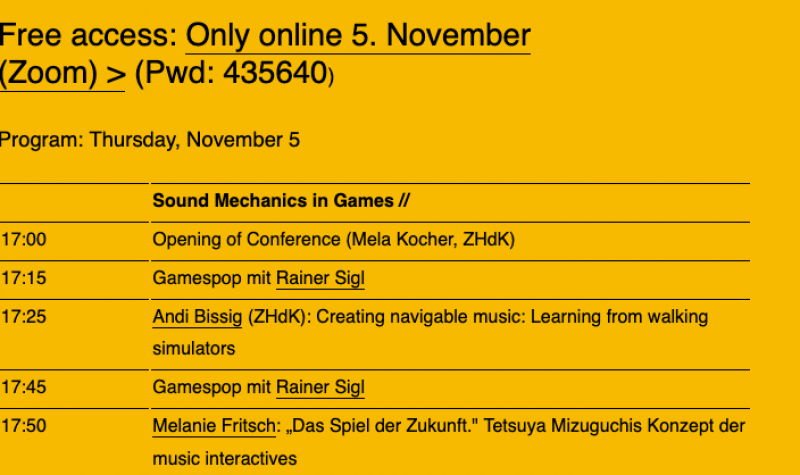 We are back with a new edition of the conference on "Gamez & ruleZ" and are able to present some exciting international speakers to you. Game studies and game design go hand in hand and explore the phenomenon of mechanics and narrative in games and real world context.
This year, the conference on "Gamez & ruleZ" sets the focus on Sound Mechanics. It will take place online on November 5, 2020. Due to the Coronavirus crisis we are not able to accommodate speakers and audience at the Zurich University of the Arts. The conference will take place online via Zoom.
Mela Kocher guides you through the evening. Our guests are: Andi Bissig, Rainer Sigl, Melanie Fritsch, Andreas Strahm and Dragica Kahlina. Rainer Sigl introduces us to his favorite gamespop music.
See you (free access) in the Zoom conference room (Pwd 435640).